Titan Premium Security Screen & Storm Doors

Built-to-suit your needs, Titan Premium Security Screen Doors enhance the appearance, livability and value of your home, delivering a full array of benefits season after season, year after year.
• 40 Architectural designs & 1 Full-View
• Single, Double and Oversize Doors
• 12 Popular Colors
• Standard and Custom sizes
• Glass, Screen Type and Color Options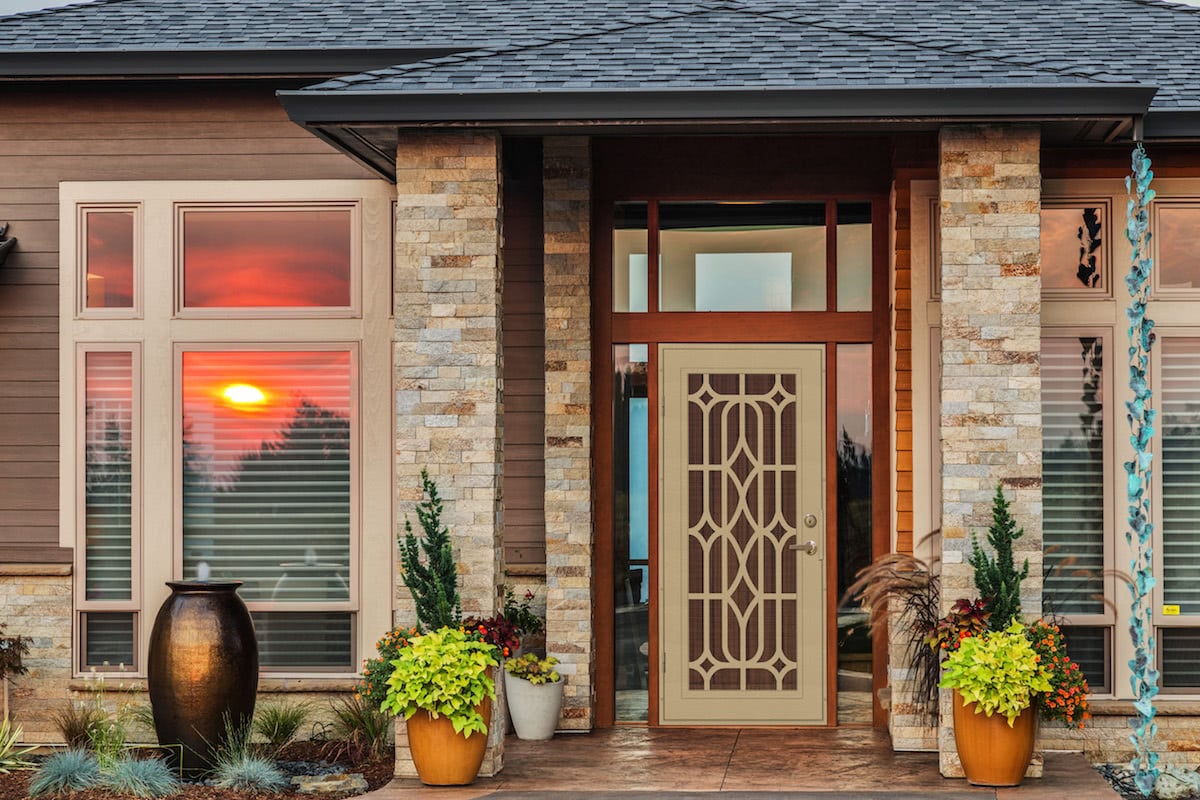 Additional Benefits of Titan Premium Security Screen & Storm Doors :
Security
Deters break-in attempts. Resists burglar tools
Energy Savings
Allows secure cross ventilation. Reduces direct sunlight and heat
Safety
Contains kids & pets. Provides critter and insect barrier
Weather Protection
Protects exterior door finish. Provides a barrier to storm debris
Strength & Durability
Up to 6x stronger than steel. Completely impervious to rust
Curb Appeal
40 architectural designs & 1 full-view. 12 popular colors
Choice
6 standard & custom sizes available. Screen and glass choices
Peace of Mind
Rust-Free & Home Protection Guarantees. Limited Lifetime Structural Warranty
Titan Ultimate Screen & Storm Doors with Meshtec®
The patented technology of Meshtec® Advanced Screen System makes an entirely new class of products possible. Ultimate Screen and Storm Doors with Meshtec® deliver a host of benefits with no trade offs and no compromises.
• High Tensile Strength Security Screen
• Stronger Than Steel
• Heavy-duty Frame For Strength and Durability
• 3-Point Vault Lock System Enhances Security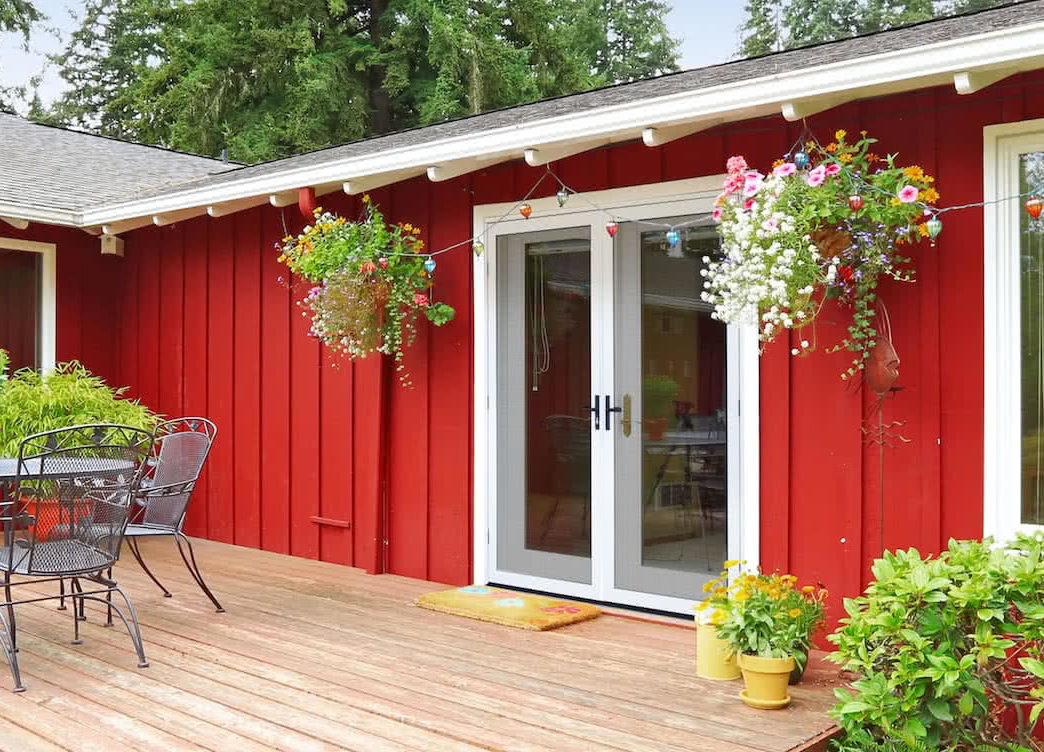 Additional Benefits of Titan Ultimate Screen & Storm Doors :
Ultimate Security
Exceeds stringent cut, impact and jimmy resistance standards
Ventilation
Maximizes air ow without compromising security
Full View
Eliminates the need for security bars and panels
Insect Control
Provides the bene ts of insect screens with security-grade strength
UV Protection
Blocks 60% of UV rays
Pet Protection
Keeps pets safe and resists paws and claws
A comprehensive suite of size, color, screen and configuration choices let you design the perfect Titan Security Door for your home.